Office Hours
Mon-Thu 7:30am-5:00pm
Friday 7:30am-2:30pm
Sat & Sun Closed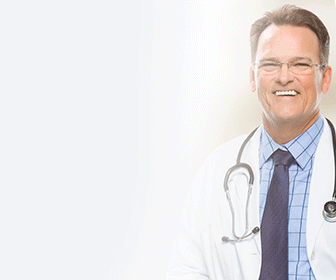 National Employers Association
(NEA) Membership
Including 24 Hour Accident Coverage

Membership with Accident Coverage for Members and their Family.
✔ Helps pay your Accident Medical Expenses for hospital emergency room and confinement, doctor and surgeon, lab test and x-rays, and ambulance.
✔ Accidental Death & Dismemberment Benefits up to $10,000.
✔ Identity Restoration - ID Recovery Pros provides immediate and complete assistance in resolving ALL threats if your identification has been compromised. ID Restoration is a fully managed service.
✔ Benefits are paid directly to you or your provider.
✔ You can choose any doctor or hospital.
✔ Choice of plan options: $2,000, $5,000 or $10,000.
✔ Automatic Acceptance through age 64.
✔ MDhotline, your lifeline for quick, high quality, non-emergency healthcare, 24 hours a day, 7 days a week! Cost of UNLIMITED consultations with a MDhotline Doctor is included in your VBA membership! Prescriptions for non-narcotic medications may be written over the phone for you and your dependent children of all ages when sufficient medical history is available.


STANDARD OPTIONS:
| | | | |
| --- | --- | --- | --- |
| NEA Membership includes your choice of three Accident Medical Expense Options: | Option 1 | Option 2 | Option 3 |
| AD&D Maximum Benefit Amount1 | $2,500 | $5,000 | $10,000 |
| Accident Medical Expense ("AME") maximum benefit amount | $2,000 | $5,000 | $10,000 |
| AME Deductible | $50 | $100 | $275 |
| Monthly Cost Single | $19.95 | $29.95 | $39.95 |
| Monthly Cost Family | $24.95 | $34.95 | $44.95 |
| | | | | |
| --- | --- | --- | --- | --- |
| Maximum Benefit Accident Medical Expense (AME) Per Covered Accident | AME Dental Sub-Limit2 | AME Physical Therapy Sub-Limit2 | AME Orthopedic Appliance Sub-Limit2 | AME Transportation Sub-Limit2 |
| Option 1 $2,000 | $500 | $500 | $500 | $200 |
| Option 2 $5,000 | $1,250 | $1,250 | $1,250 | $500 |
| Option 3 $10,000 | $2,500 | $2,500 | $2,500 | $1,000 |
1The benefit amount shown is your accidental death benefit amount. The benefit amount for accidental dismemberment is a percentage of the accidental death amount. The benefit amount for your spouse/domestic partner is 50% of your amount and for your dependent children is 20% of your amount. If you have no dependent children, your spouse/domestic partner's benefit amount is equal to 60% of your amount. If you have no spouse/domestic partner your dependent children's benefit amount is equal to 25% of your amount.

2The Benefit Amounts shown above for Dental, Physical Therapy, Orthopedic Appliance, and Transportation are part of, and not in addition to, the Maximum Benefit Amount for Accident Medical Expense. Payment of these Benefit Amounts reduces and does not increase the Benefit Amount for Accident Medical Expense.
---
NATIONAL EMPLOYERS ASSOCIATION MEMBERSHIP also includes
DISCOUNTS AND DIVIDENDS*
🗸 MDhotline:


Members have access to a nationwide network of medical doctors available 24 hours per day / 7 days per week for consultation or routine medical needs through the convenience of a toll free phone number, without having to take time to make an appointment or wait in line at a doctor's office. MDhotline maintains members' electronic medical records (EMR) in a highly secured, Internet accessible environment and makes this information available to our network doctors prior to a doctor consultation. Furthermore, a MDhotline Doctor can write a prescription where allowed by law when sufficient medical history is available. (MDhotline cannot write prescriptions for narcotics or DEA controlled substances.)


🗸 PetAssure:


We know your pets are part of the family! That's why we've included Pet Assure, the nation's largest pet discount plan, in your member benefits. With Pet Assure, you will save 25% on all in-house medical services provided by network veterinarians, including office visits, surgical procedures, x-rays, shots and dental care. It's as simple as that: there are no forms to fill out, no waiting for reimbursements and no denials of coverage. All pets in your household are covered - even older pets or pets with pre-existing conditions.


🗸 The Dividend Club:


Members will earn Dividends (paid quarterly to you) on Merchandise, Services, Travel & Entertainment when you shop from our On-line Mall and make a purchase. Choose from retailers like these, just to name a few, and get the dividends: Walmart.com, Target.com, BestBuy.com, CircuitCity.com, CompUSA.com, DisneyStore.com, OfficeMax.com, BrooksBrothers.com, Brookstone.com, Buy.com, EddieBauer.com, LizClairborne.com, FOA.com, FOSSIL.com, HotelDiscounts.com, Jcrew.com, etc.


🗸 Refund Sweepers:


Free Merchandise, Bargains, On-line Coupons, Rebates, Sweepstakes & more.


🗸 Car Rental Services:


Provides discounts at Alamo, National, Hertz and Avis.


🗸 Rewards Network:


America's Premier Dining Rewards Program and Hotel Discounts. Save up to 20% off every meal plus up to 15% off your hotel room rate.



---
---




NEA - National Employers Association

Product available in the following states:

AL, AZ, CA, CO, CT, DE, DC, FL, GA, HI, ID, IL, IN, IA, KS, KY, LA, MI, MN, MS, MO, NE, NV, NJ, NM, NY, ND, OH, PA, RI, SC, TN, TX, VA, WV, WI, WY
All info provided on this website is for Agent Use Only and not intended for public distribution of any kind.